09.25.17
Frankenstein presented by Theatre Works!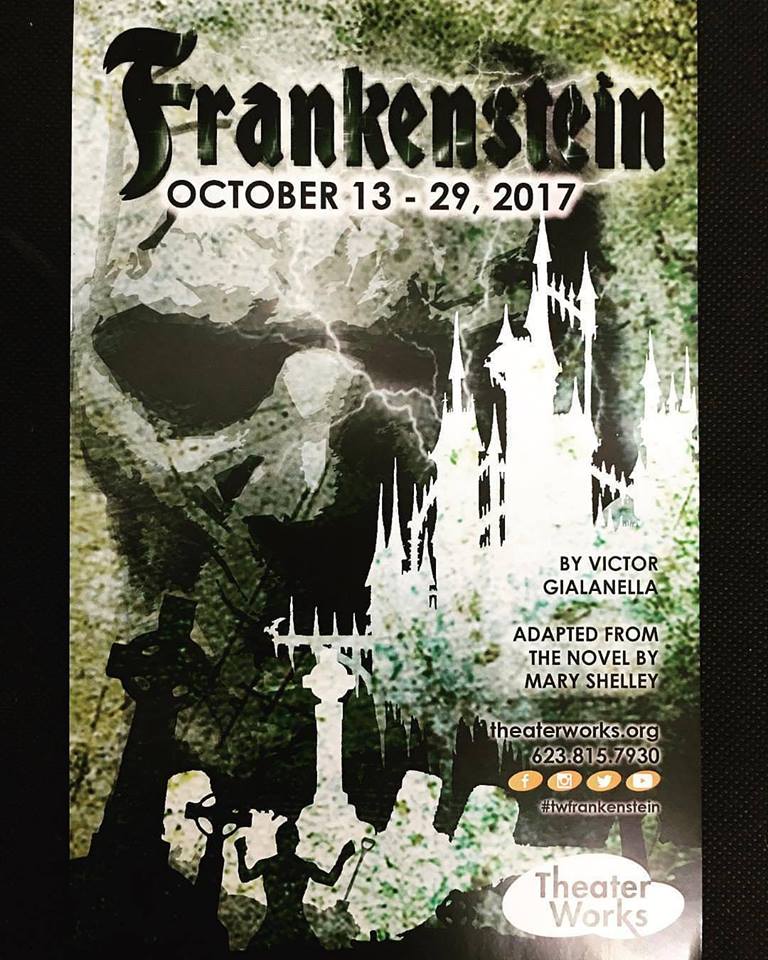 I have the honor of being one of 10 artists displaying Artworks at theater works for the whole month of October! All the way from San Francisco, Salt Lake City & The North West Valley!
Frankenstein will be presented in the Gyder Theater at the Peoria Center for the Performing Arts: 10580 N. 83rd Drive, Peoria, AZ 85345. Performance dates are October 13 - 29. Show times are 7:30pm on Friday and Saturday nights (October 13, 14, 20, 21, 27 & 28), and Sundays at 2pm (October 15, 22, & 29), Saturdays at 3pm (October 21& 28), and one Wednesday matinee at 2pm on October 18th. Single tickets are $38; discounts available for seniors, students, and groups. To purchase tickets or find out more about Theater Works productions, contact the Box Office at (623) 815-7930 or visit www.theaterworks.org.
Any unsold show paintings will be available for sale online after October 28th. Make sure to check out my Facebook shop page Art by Drew Tattoo or Etsy shop https://www.etsy.com/shop/ArtofDrewTattoo?ele=shop_open.